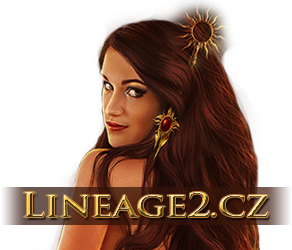 On 13th September we have started a new Lineage 2 server. We plan to run this server as long as our players will be interested in playing here. This server should represent a haven for those who can not spend a lot of time by playing but they are still interested in playing Lineage 2 with their friends. So you will have plenty of time to reach your gaming targets and dreams!
We expect around 1000 active players within one month. We prefer not as much overpopulated server as you can find all around. If you are interested in more relaxing gaming style, please feel free to join our community. We are looking forward to all of you!
Server setup
10x EXP/SP
8x Drop
8x Spoil
8x Adena
6x Quest exp
6x Quest adena
2x Boss Drop (Grand boss 1x)
Custom Features
All custom features can be found on page Custom features on Lineage2.cz.
We are looking forward to see you on Grace - Lineage2.cz Gracia Final OFFlike server!
With best regards, Wiki
Join us on Lineage2.cz - Gracia Final 10x